Design For Agile: Common Mistakes And How To Avoid Them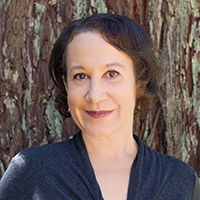 Laura Klein, Principal - Users Know and Senior Design Educator - IxDF
The Agile approach emerged when conventional product development processes were too slow, rigid and laborious to keep up with business and market needs. Over time, Agile grew wildly popular and fragmented into many different methodologies, and as a result, Agile processes vary widely from company to company. Moreover, a glut of consulting firms and certification programs have further muddied the waters when it comes to defining—or even describing—what Agile is.
Maybe you're a designer who wants to learn how to work well in an Agile team. Or maybe you facilitate an Agile process and you want to learn how to integrate UX with it effectively. Or, maybe you work in a tech role on cross-functional projects, or perhaps, you've had bad experiences working with teams that called themselves Agile.
Whichever the case, you'll need to know which Agile-oriented team structures can create the best environments for design, and how you can integrate design into various Agile variations. In doing so, you'll also encounter anti-patterns that can make Agile very difficult, and how you can avoid them to create a healthier, happier product development process.
In this Master Class webinar, Laura Klein will show you:
Why companies don't always reap the expected benefits from their big Agile transformations
Common anti-patterns in Agile, how to avoid them, and how to correct them
Related methodologies like Lean Startup, Kanban, Extreme Programming—and how they can integrate with UX processes
How to adjust your design and research processes to fit comfortably with Agile environments
Practical design techniques that you can use in most Agile variations
Where Agile and UX deliverables differ from each other—and where they don't
Through this Master Class webinar, you'll understand what Agile is supposed to be, and how to recognize when it isn't working like it's supposed to. You'll connect this knowledge with familiar design and research processes, thus preparing yourself to work comfortably with a wide variety of product development teams and processes.
This Master Class webinar is best suited for:
Experienced designers who want to expand their skillset
Anyone with a background in tech or product development
Product Managers who wish to improve Agile processes
Engineers and developers who want to learn how Agile projects can integrate with UX
Even if you cannot attend this webinar live, register to get access to a recording that you can watch anytime afterwards!