Get weekly design tips
Stay updated with high quality educational material every week. No ads, no spam. Just pure learning.
Join 201,820 designers who learn more every week.
Plus, get a free ebook "The Basics of User Experience Design" once you sign up.
SAMPLE WEEKLY NEWSLETTER
What's your biggest roadblock to innovation?
Even the most innovative companies struggle to build a framework which can support the generation of new ideas… let alone identify the right ones to pursue, and resource those projects for success!
All too often, talented team members find themselves stuck in a routine that leaves no room for generating and embracing a fresh approach to business problems.
This is where Design Thinking—and this week's collection of literature on the topic—can step in to lend you a hand.
From discussing the importance, context, and stages within the Design Thinking process, to exploring its ability to empower and enhance your role within an organization, we've got it covered.
First things first…
What is Design Thinking and Why Is It So Popular?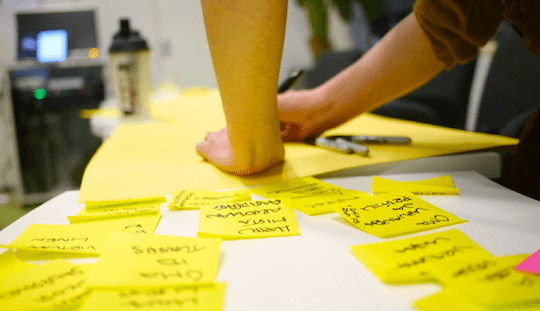 Author/Copyright holder: Ewan McIntosh. Copyright terms and licence: CC BY-NC 2.0
The title says it all really—how would you define design thinking? And what do you think has led it to becoming so widely adopted? One thing that's had a massive influence is the fact that industry leaders such as Apple and Google have adopted the Design Thinking approach to innovation and have (clearly) had huge success by doing so. From outlining what it's not, to explaining how essential this iterative process is, our first article of the week will run through it all! .
5 Stages in the Design Thinking Process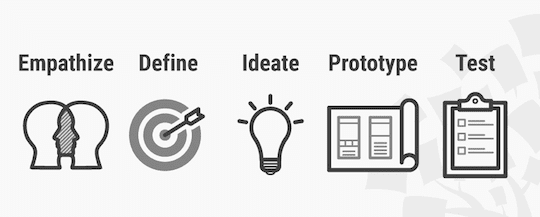 Author/Copyright holder: Ewan McIntosh. Copyright terms and licence: CC BY-NC 2.0
Now that we've got the context around Design Thinking nailed down, it's time to delve a little deeper into the approach itself and explore the five different stages it traditionally involves. While doing so, it's good to remember that Design Thinking is not a linear process—it is an iterative one. This means that the stages are not always sequential but can be done in parallel, and can also be repeated or revisited at any point. Read on to fully understand the five stages of Design Thinking and become further empowered by learning how to apply them to solve the complex problems that occur all around us—in our companies, our countries, and even across our world.
Further Literature on Design Thinking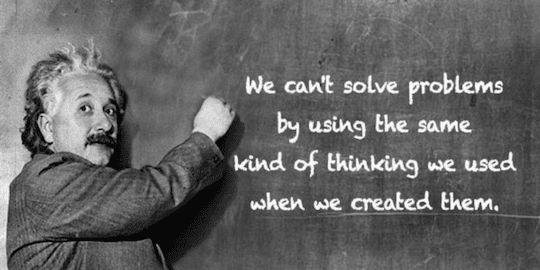 We have over 40 articles related to Design Thinking here at the IDF… all ready for you, your colleagues and friends to dive into via our topic overview page. Expand your knowledge by learning more about empathy, prototypes, and feedback, and put yourself in a position where you're able to lead the way when it comes to Design Thinking within your organization. On that note, maybe we should consider changing our name to the Design Thinking Foundation…
About us
The Interaction Design Foundation is a 16-year old non-profit community founded in Denmark. Learn more about our community
Connect with us!
Send us an email at hello@interaction-design.org or through our online contact form.
Or find us on:
If you don't want to get these e-mails, you can unsubscribe from our newsletter.