Community-based career development: 487 groups in 97 countries
IDF Master Classes
Get advice and insights from design masters through our webinar series. Set yourself up for success in the exciting world of UX design.
Upcoming master class
How To Design UX That Users Love To Convert Through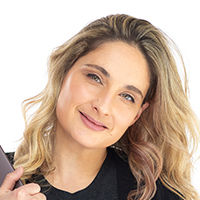 Talia Wolf, Founder, GetUplift
Webinar starts in 2 weeks from now
$25

$1
special member price
Learn More
IDF Bootcamps
Upcoming bootcamp
Get a New Job in UX Design
Upgrade your portfolio and prepare for UX jobs with expert help
An exciting opportunity to create and hone your personal portfolio site and get ready for a new job in UX. You'll be paired with a mentor who suits your personality, knowledge and experience to ensure you receive the most valuable feedback and advice. What's more, you'll work on unique projects relevant to your industry and career interests, get support with your job applications and have a call with a design recruiter!
Join an IDF UX meet-up near you
We know that learning is best done together. With 487 IDF Local Groups in 97 countries all over the world, being a part of the IDF's learning community is always easy, and you will soon notice just how extensive the benefits are. Take part in your local group's activities to expand your local career network, meet your next employer, employee, and client, and connect with like-minded people, some of whom you will likely soon call friends. When the world becomes smaller, learning and connecting become easier.
Africa
Cameroon
Egypt
Ghana
Kenya
Libya
Mauritius
Morocco
Mozambique
Nigeria
Seychelles
South Africa
Tanzania, United Republic of
Tunisia
Uganda
Zimbabwe
Asia
Armenia
Bangladesh
China
Hong Kong
India
Indonesia
Iran
Israel
Japan
Jordan
Kazakhstan
Lebanon
Malaysia
Nepal
Pakistan
Philippines
Qatar
Saudi Arabia
Singapore
South Korea
Sri Lanka
Taiwan
Thailand
Turkey
United Arab Emirates
Vietnam
Europe
Austria
Belarus
Belgium
Bulgaria
Croatia
Cyprus
Czech Republic
Denmark
Estonia
Finland
France
Germany
Gibraltar
Greece
Hungary
Ireland
Isle of Man
Italy
Latvia
Lithuania
Luxembourg
Malta
Moldova, Republic of
Montenegro
Netherlands
Norway
Poland
Portugal
Romania
Russia
Serbia
Slovakia
Slovenia
Spain
Sweden
Switzerland
Ukraine
United Kingdom
North America
Canada
Costa Rica
Dominican Republic
Mexico
Panama
United States
Oceania
Australia
New Zealand
South America
Argentina
Bolivia
Brazil
Chile
Colombia
Ecuador
Paraguay
Peru
Uruguay
Venezuela
Get engaged in discussions
Get involved in our community's conversations on topics ranging from UX design concepts to resources, tools, and even jobs. Through bringing passionate designers together from all over the world, you'll gain valuable insights, useful information, and perspectives you may have never known about or considered before!
Smile together, learn together
IDF meet-ups are events held all over the world where people frequently meet up and enjoy interacting with each other in a friendly environment that's conducive to learning—events where people smile, laugh, learn and advance their careers. It's a global movement to advocate great design and what great design can do for humankind: nothing less.
Free IDF UX Meet-ups
IDF meet-ups are UX gatherings hosted by IDF Local Groups. Absolutely free and open to everyone to attend (including people who are not members of the IDF), these meet-ups offer the perfect chance to grow in so many ways. Join an upcoming free UX meet-up near you to expand your network and advance your career!
Discounts on the best UI/UX design tools
We've partnered with the best UI/UX design tools to give you exclusive discounts. Save more than $680 on these tools—this way, your IDF membership practically pays for itself.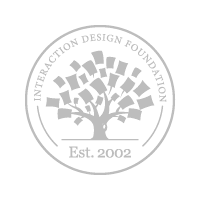 ...and many more